DssW
For those who value their time and energy.
For over twenty-five years we have been helping our customers save time and energy. We make automation and energy saving software for professionals and power users like you.
Power Manager lets you automate sophisticated tasks and improve your Mac's power management. Now with support for remote management from Linux and Windows computers.
Download Power Manager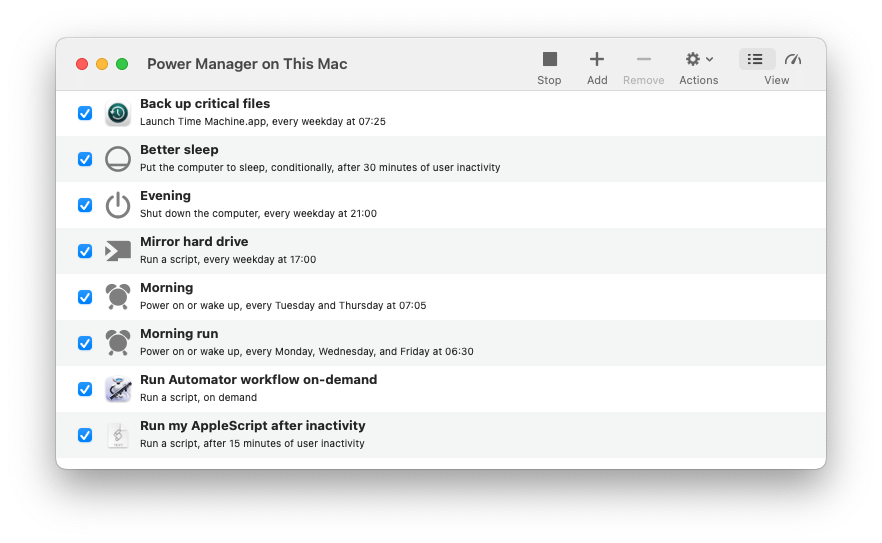 How DssW Helps
Our software is built to save you, your home, and your organisation time and energy. If you want to save time, automate costly processes, and reduce your energy consumption, use DssW software.