It has been a great year for DssW. We have gained thousands of new users and are looking forward to what should be our best year yet.
With Apple's Mac OS X 10.5 release approaching, now is a good time to let you know what we have been up to and what it means for you.
Firstly, thank you; DssW could not be the company it is today without your continued support and sales.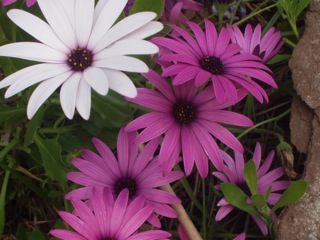 Australian Daisies
During the last year, we have continued to ship significant upgrades and new features to Power Manager. We also launched Wake Assist and expanded Sleep Centre.
Power Manager 3 continues to be the best energy saving solution available. I know of no other solution that rivals the combination of ease of use, scripting support, and robust scheduling engine.
Our lead continues despite last year seeing a handful of new competitors enter the Mac market; notably, iBeeZz returned after a period off the market and Faronics ported their Windows Power Save software.
I hope this new competition brings the software energy saving message to more users. What we do is such an easy way to immediately reduce your electricity bill, and your organisation's carbon footprint.
Our lead is not an achievement we take for granted and during the next year you can look forward to new DssW products and updates to our existing solutions.
We have been getting clear feedback regarding large scale deployment and solutions for better managing distributed schedules. At the moment, remote schedules, Apple Remote Desktop, and radmin all provide workable solutions, but fall short of where we would like to be. Keep your comments and feedback coming in; we are working to solve these tough problems and your perspective helps keep us on track.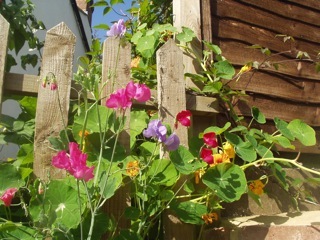 British Sweet Peas
With regard to Mac OS X 10.5 (Leopard), I am pleased to say we have builds of all our products working with the latest previews.
We will release these updated builds shortly after Apple formally launches Mac OS X 10.5; our updates will be free.
Once again, thank you for your continued support. Keep recommending our products and solutions to your friends, and help spread the word about DssW.