Today we launched Power Manager 3.7. It is available now to buy and download. This update is free for existing users of Power Manager 3 and highly recommended.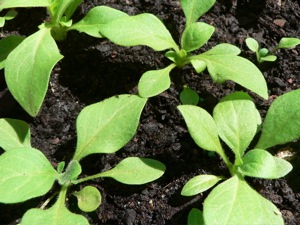 Growing plants
Leopard is supported
Power Manager now fully supports Mac OS X 10.5 (Leopard). It has been a long weekend of testing. Unusually Apple did not pre-release the final build of Mac OS X 10.5 to developers. The decision means that Mac software developers are currently rushing to buy, install, and make sure their software works with the final release of Mac OS X 10.5.
Thankfully Power Manager required few changes to work with Mac OS X 10.5, and our work tracking the developer preview releases paid off.
Changes in Power Manager v3.7
Added starting and stopping events from Quick Schedule.
Added cancelling pending events from Quick Schedule.
Updated Login Window pmauthctl to support multiple installation mechanism names (Mac OS X 10.5).
Updated AMRollOverButton code.
Improved System Preference interface restrictions when locked.
Improved upgrade process to remove legacy preference file.
Improved status menu 'none' icon (Mac OS X 10.5).
Improved status menu to truncate event names longer than 64 characters.
Improved status menu's messages to differentiate between stopped and empty event queue.
Reduced System Preference's Console logging to only failed daemon requests.
Safe guarded against bug in IOPM queue.
Fixed status menu hide/show bug (Mac OS X 10.5).
Fixed KVO bug in the Schedule Assistant.
Fixed Schedule Assistant bug caused by behavioural differences in tab views (Mac OS X 10.5).
Fixed incorrect icon bug in System Preference (Mac OS X 10.5).
Fixed an occasional visual bug in the event performing window.
Fixed a visual bug in the status menu event transition.