Over the weekend we launched our DssW Authorised Reseller programme. This programme makes it easier for you, our business and academic users, to purchase DssW solutions.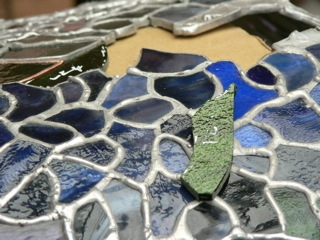 Helen Bray's handmade Tiffany lamp
Easier because purchasing software from within an organisation can often be difficult and time consuming. Many organisations have strict purchasing protocols and procedures that need to be followed. Others have restricted suppliers and can only deal with specific resellers.
Those barriers have been reduced or removed entirely.
You can now ask your prefered software supplier to sign up as a DssW Authorised Reseller. For your supplier it is a clear pay-as-you-go deal with access to exclusive resale licences. For you for it means dealing with people you know and who know your organisation's needs.
Through a DssW Authorised Reseller, you can purchase DssW solutions in your local currency and get great licence deals not available directly from us.
Exclusive reseller licence deals include fixed cost Power Manager packs for:
25, 50, and 75 Mac small-to-medium enterprise environments;
Classroom and academic lab licences;
School licences.
These packs offer great value and are designed to make purchasing for your organisation easy, affordable, and smart.
If you are thinking of deploying an energy saving solution within your organisation, you should be talking to your friendly technical contacts about DssW today.