Thanks to Garry Barker, The Age and Sydney Morning Herald, for the fun write up of my "Mac's Lazy Design" talk.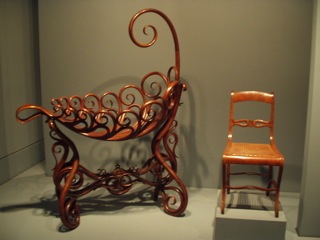 Beautiful chair and cot at NGV International, Melbourne
I argued the benefits of laziness at last week's Victoria Mac User Group (iMUG) meeting and Garry was in the audience. We chatted afterwards and it seems the topic struck a cord.