Power Manager Remote: Your New Energy Saving iPhone App
Today we launched Power Manager Remote. Remote is a new iOS app that lets you connect and control your Mac's Power Manager schedule on your iPhone or iPod Touch. Remote is free and available now on Apple's App Store.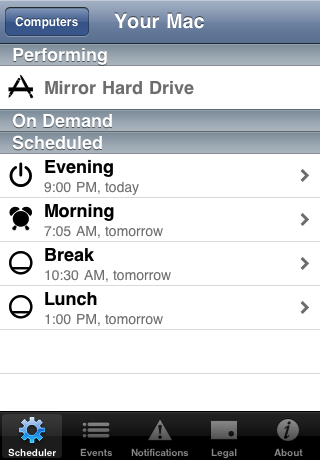 With Power Manager Remote on your iOS device, and Power Manager on your Mac, you can:
Trigger AppleScripts, open documents, and launch applications;
Schedule repeating tasks and one off events;
Cancel, delay, and reset pending triggers;
Watch and control your schedule.
To learn more, visit the new  Power Manager Remote page.