We are pleased to announce Power Manager 4.2.1. This update restores support for Mac OS X 10.7, aka Lion.
Updating Power Manager
Power Manager will automatically check for updates every so often, so there is nothing to do. The update will automatically be offered to you during the next few weeks.
If you want to update to the latest Power Manager now, select Check for Updates… from the application menu.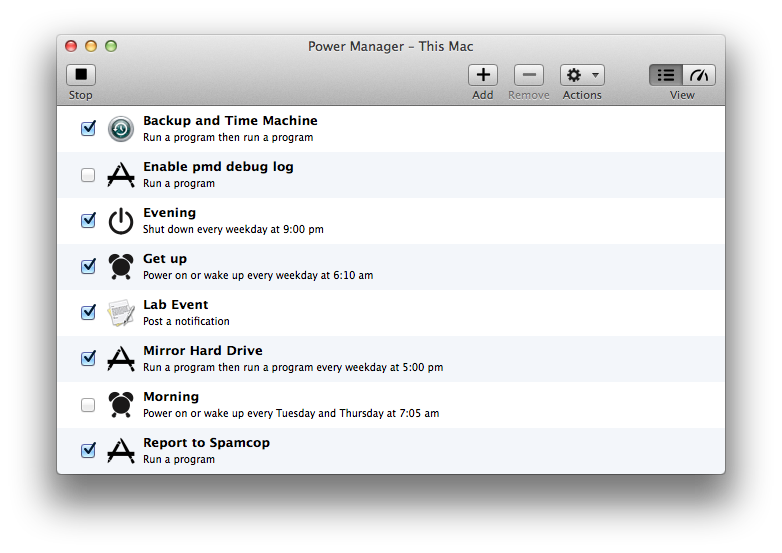 Changes in v4.2.1
Change: Restored support for Mac OS X 10.7.
Bug: Fixed window state restoration bug.
Bug: Fixed bug blocking event deletion (Mac OS X 10.8).