We are pleased to announce the launch of Battery Report 1.1.3. This release adds support for Apple's forthcoming OS X 10.9.5.
Updating Battery Report
Battery Report includes built-in software updating. To update to the latest version, use the built-in Check for Update… menu item in the menu Battery Report.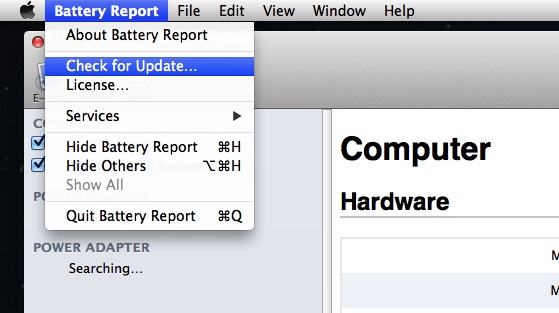 Changes in v1.1.3
Code signed with OS X 10.9.
Formatting fixes within Help Book.
Updated Sparkle framework.
Updated requirements to Mac OS X 10.7 or later.