We are pleased to announce the launch of Power Manager 4.3.1. This release restores support for Mac OS X 10.7 and improves OS X 10.10 Yosemite support.
Updating Power Manager
Power Manager will automatically check for updates every so often, so there is nothing to do. The update will automatically be offered to you during the next few weeks.
If you want to update to the latest Power Manager now, use the Check for Updates… menu item in the Power Manager menu.
After upgrading, be sure to update the scheduling engine. Do this by clicking the Update… button in the toolbar.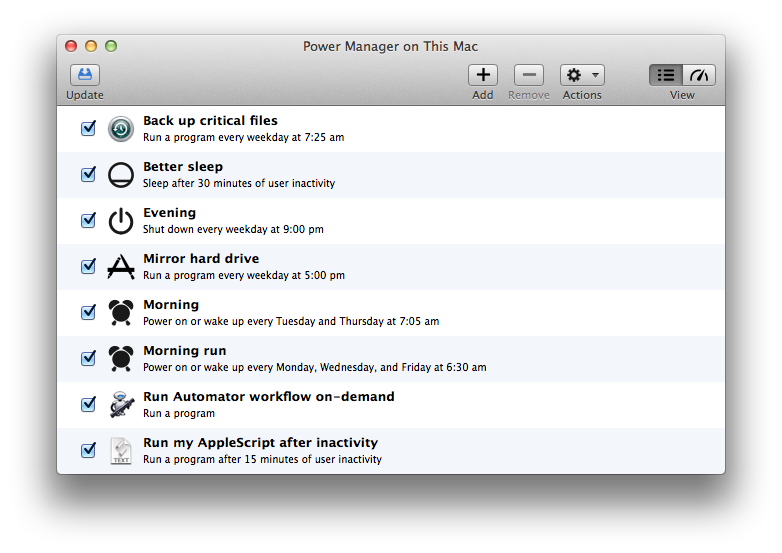 Changes in v4.3.1
Change: Restored support for Mac OS X 10.7.
Refined: Improved installed scheduler version evaluation.
Refined: Improved undo handling to reduce save prompts (OS X 10.10).