We are pleased to announce the launch of Power Manager 4.3.4 and Power Manager Pro 4.3.4. This release adds two new actions and fixes an AppleScript bug.
Updating Power Manager
Power Manager will automatically check for updates every so often, so there is nothing to do. The update will automatically be offered to you during the next few weeks.
If you want to update to the latest Power Manager now, use the Check for Updates… menu item in the Power Manager menu.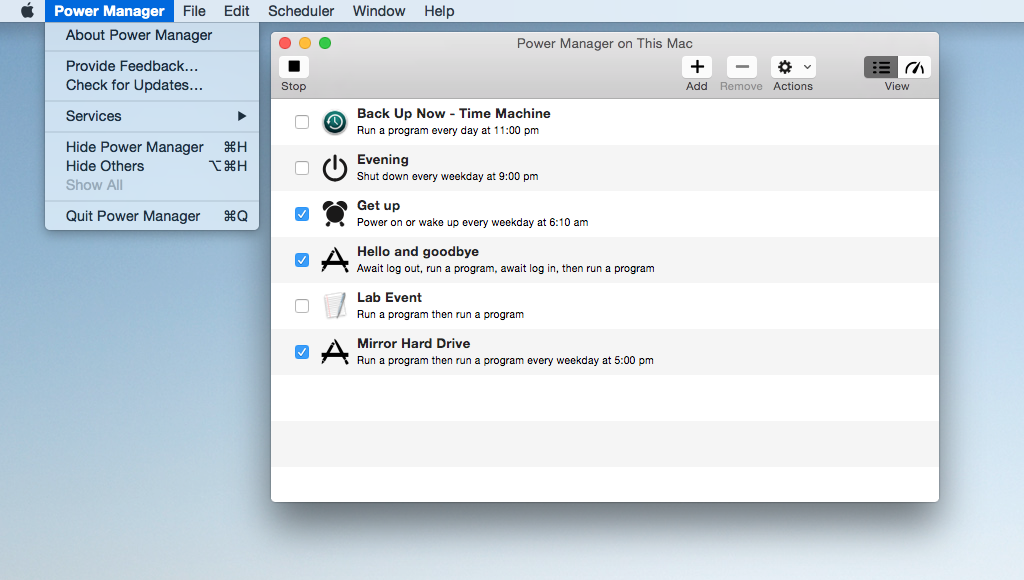 Changes in v4.3.4
New: Added await log in action for chaining actions.
New: Added await log out action for chaining actions.
Refined: Updated Sparkle framework.
Bug: Fixed an AppleScript bug affecting sun observation calculations.