We are pleased to announce the launch of Battery Report 1.2. This release improves support for OS X 10.11, El Capitan.
Updating Battery Report
Battery Report includes built-in software updating. To update to the latest version, use the built-in Check for Update… menu item in the menu Battery Report.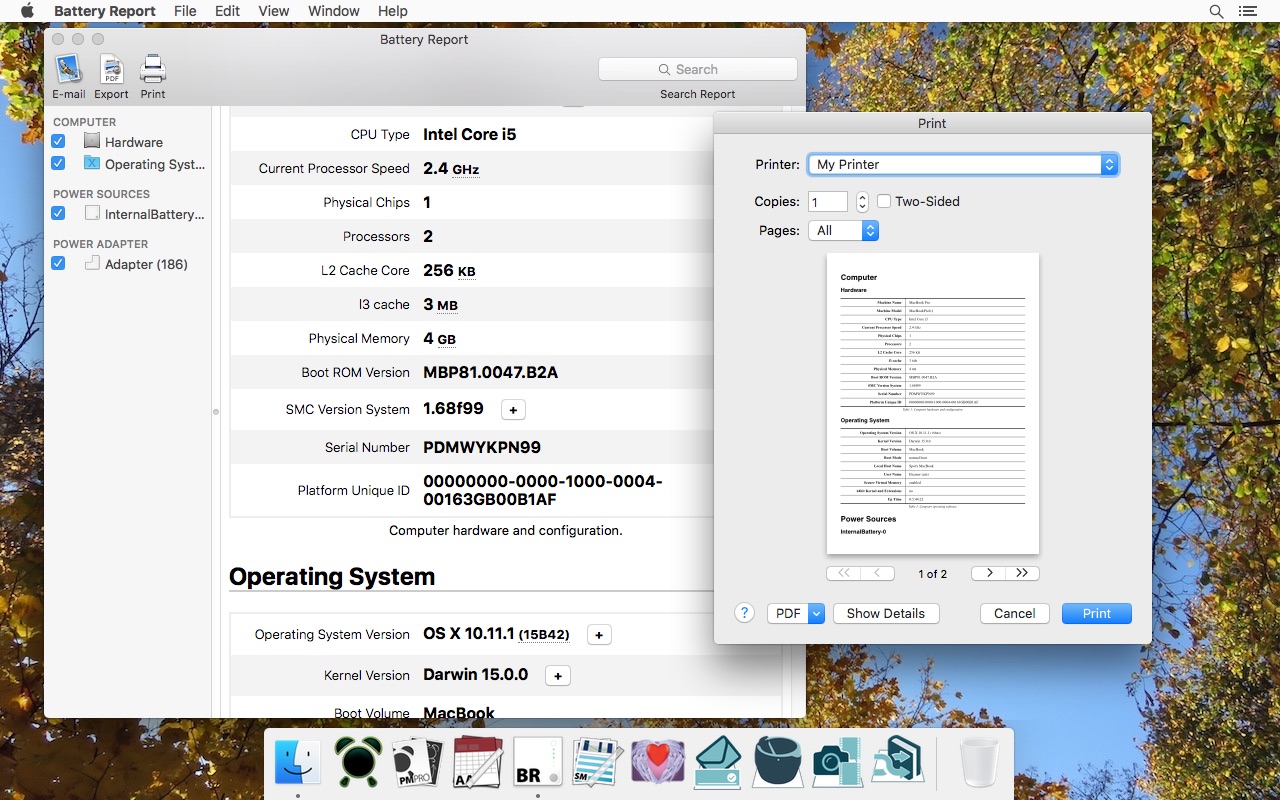 Changes in v1.2
Modernised regular expression code.
Updated report style for OS X 10.11.
Updated jQuery library.
Updated Sparkle framework.
Updated requirements to Mac OS X 10.9 or later.
Updated document links from http to https.
Mac App Store
For customers who have bought Battery Report through the Mac App Store, we have submitted this update to Apple. We expect the Mac App Store edition to update during the next few weeks.