Today we released Power Manager and Power Manager Pro 4.5.4. This update fixes a bug affecting the macOS 10.12 beta releases and includes updates to third party libraries.
Updating Power Manager
Power Manager will automatically check for updates every so often, so there is nothing to do. The update will automatically be offered to you during the next few weeks.
If you want to update to the latest Power Manager now, use the Check for Updates… menu item in the Power Manager menu.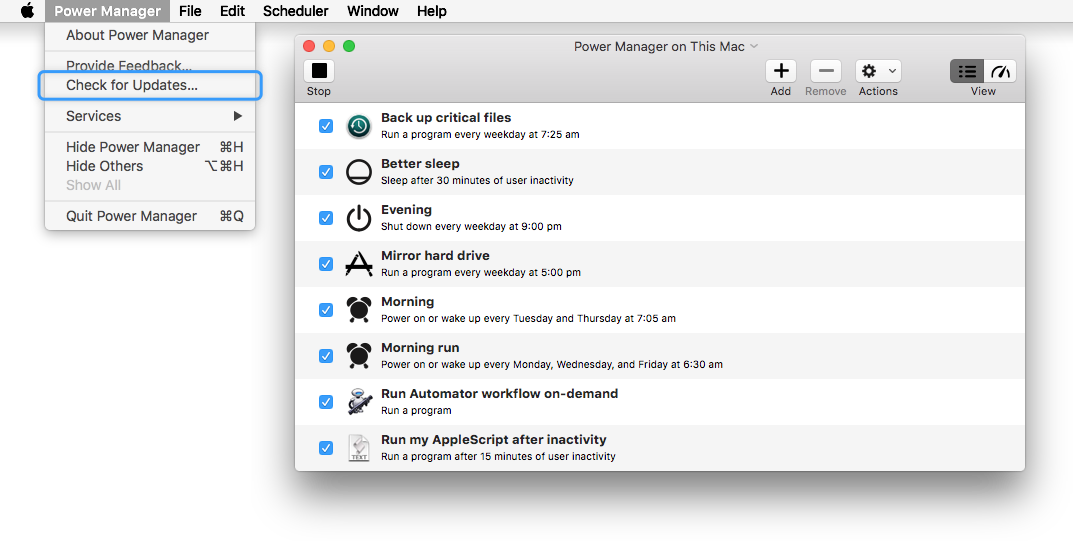 For Power Manager Professional, use the following menu item: Power Manager > Check for Updates….
Changes in v4.5.4
Change: Updated AstronomicalAlgorithms framework.
Change: Updated CodeMirror library.
Change: Updated LetsMove library.
Change: Updated Sparkle framework; fixes bug affecting OS X 10.7.
Bug: Fixed bug affecting macOS 10.12 betas.