Schedule Assistant
Power Manager includes a Schedule Assistant. The Assistant helps you create events using a series of step by step instructions.
The Schedule Assistant includes tasks for many common tasks and workflows. Each task can be customised to fit your needs.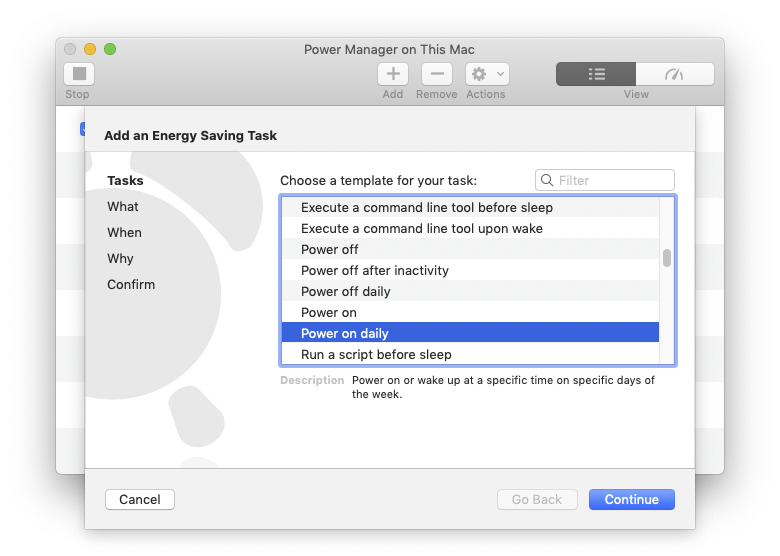 Power Manager's Schedule Assistant
Once a task is selected, you will be walked through a series of steps. Each step gathers details about the event to be created. The specific steps and details differ between tasks.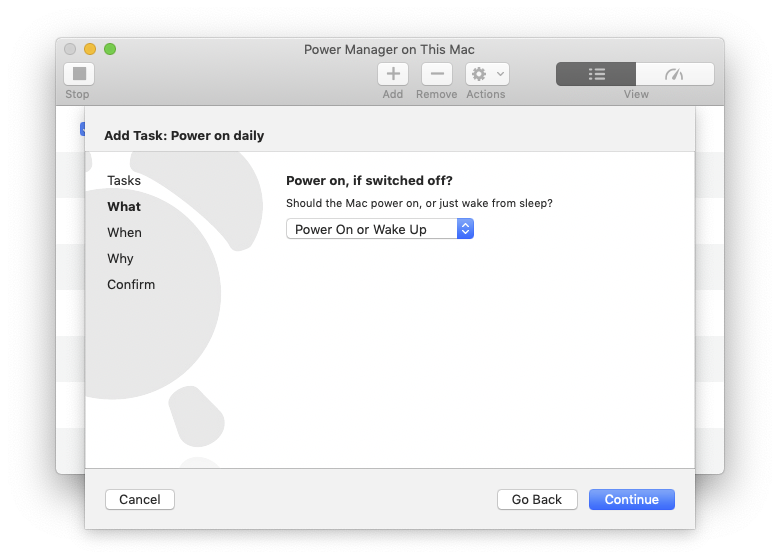 When all the steps are completed, an event is created in your schedule. You can return the Schedule Assistant to alter or change the event as desired.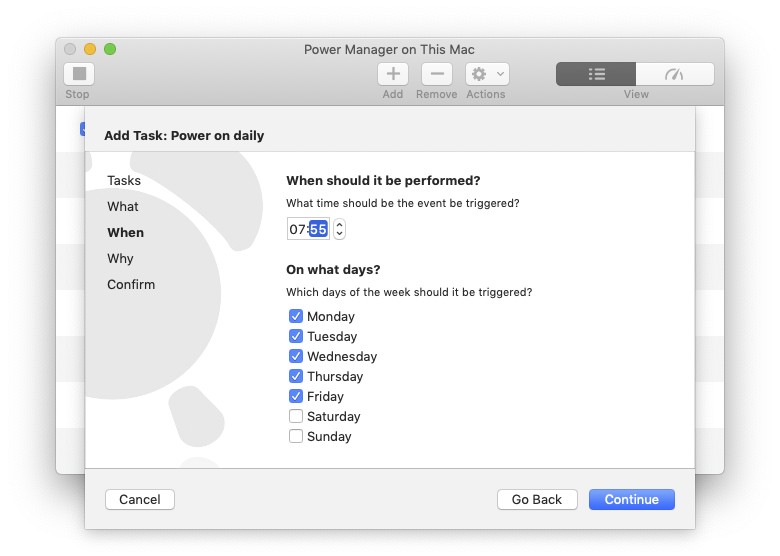 If your needs outgrow what the Schedule Assistant can offer, the more advanced event editor is available.
Learn more about Power Manager with the user guide.