Event Editor
Power Manager includes an event editor that lets you create events from scratch. Using a drag and drop interface, you can create sophisticated events that uniquely deal your needs.
The event editor supports events with multiple triggers, conditions, and actions. These events can do far more that events created by the Schedule Assistant. Conditions can be combined and actions can be chained.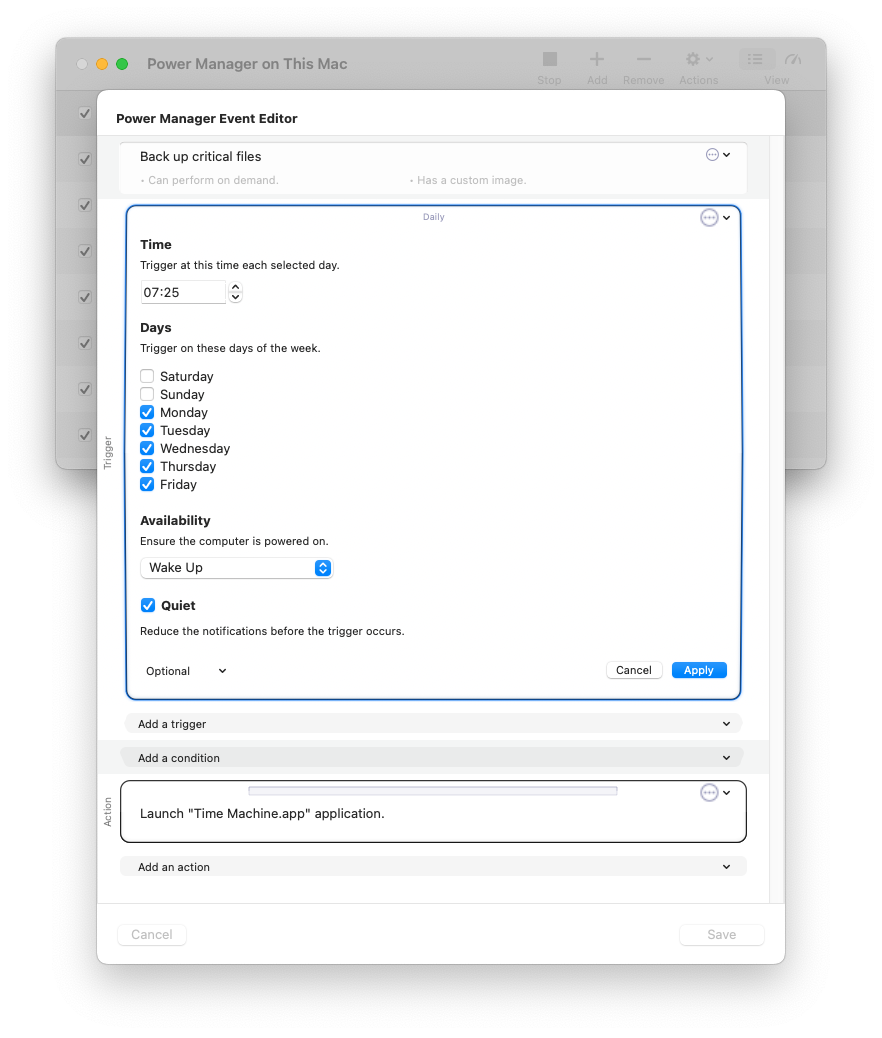 Power Manager's event editor
The event editor is deliberately hidden to avoid overwhelming new users. Once you are familiar with events created by the Schedule Assistant, only then do we recommend using the editor.
To edit an event using the event editor, hold down the Option key and double-click on the event.
Ready to become an expert? Discover how optionals work in the event editor.
Learn more about Power Manager with the user guide.