Overview
An overview of creating an event and viewing the scheduling engine.
When you first install Power Manager, your schedule will be empty. Select Add… to begin creating your schedule.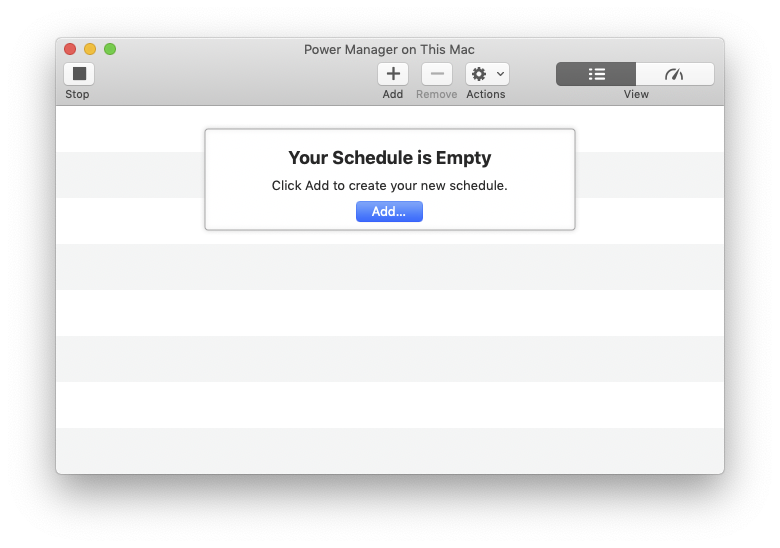 Power Manager's initial empty event store
The Schedule Assistant is the default and best way to get started creating your events. The Schedule Assistant includes a wide range of tasks for most situations.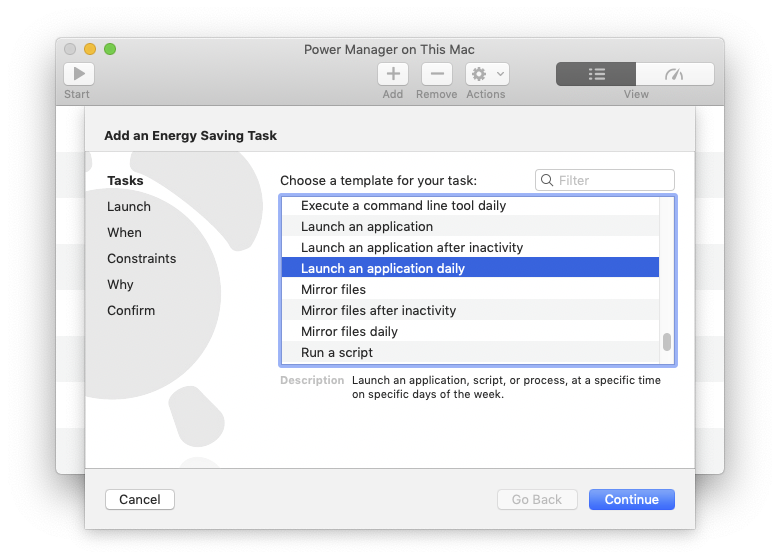 Power Manager's Schedule Assistant
When your needs extend beyond the Schedule Assistant, Power Manager provides an event editor. To edit an event using the advanced event editor, hold down the Option key and double-click on the event.
Power Manager's event editor
With a schedule of events created, Power Manager's Scheduler is ready. Events with predictable trigger dates will appear in the Engine view of the application, in the menu bar, and in the Notification Centre.
On-demand events can be triggered manually at any time. On-demand events are a great way to trigger frequently used scripts and workflows.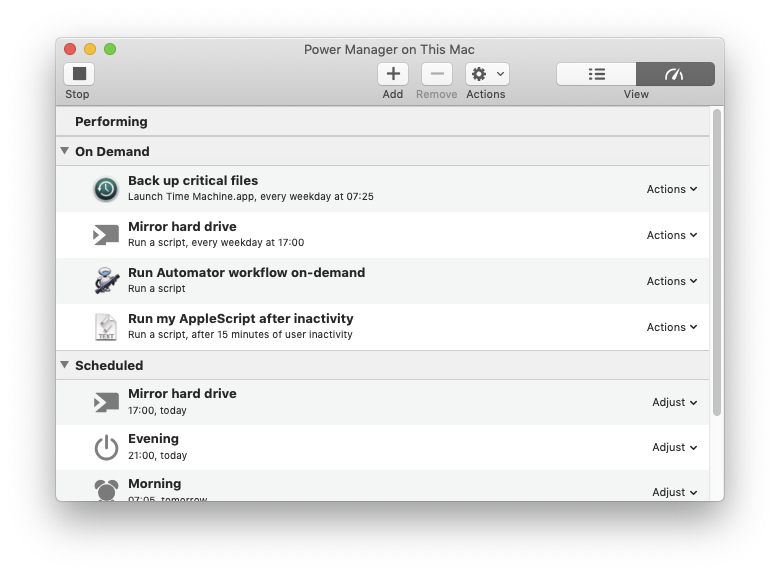 Learn more about Power Manager with the user guide.